I've been meaning to blog about this!
Last week after brunch,
I bought two rings from a local shop called
Village House
. Actually, I was eyeing these for a good week before I finally decided to get them.

They're just darling and dainty!
One is rose gold, trimmed with faux diamonds, and the other is a string of minute pearls with a single, dangling faux diamond. I paid ¥580 for both.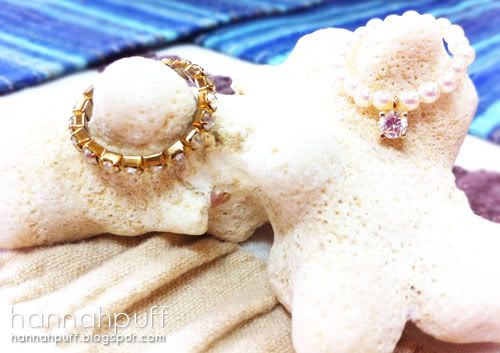 They're great to stack!

I've been wearing the pearl ring on the bottom and the rose gold on top, usually on my pinky finger. I'd love to get more rings like these. I don't wear rings often enough, so right now I only have a couple in my jewelry box.
But I love the idea of wearing lots of delicate rings on your fingers--sort of like having multiple studs.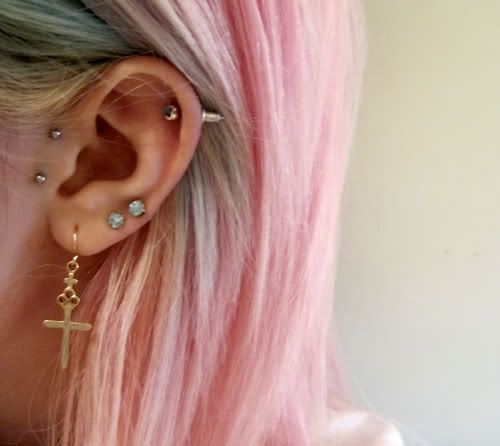 When adorned with the right accessories, I think it can look romantic.
(Img from Tumblr)
There's this girl who works at the bank I go to, and I don't mean to be such a lesbo, but I can't stop looking at her whenever I visit.

Like, seriously--she reminds me of those pretty hipster girls you see on
Tumblr
: doe eyes and no makeup but a dash of eyeliner and a fluff of mascara. Anyway, the last time I went to make a deposit, she was wearing pearl studs--three on each ear. I thought it looked so cute! She's making me want more piercings.