Hello! I'm back!
The past few weeks have been wonderful! I celebrated my birthday throughout a whole week, and it was so lovely. It was definitely one of my best birthdays--and it almost makes up for being another year older, hahaha. (Now I know why that store is called Forever21.)
Remember the appointment I booked at Bórjan?
Well, I finally had my hair colored! It was done the day before my birthday, right after work. Mom dropped me off, so after picking up a few magazines and an iced java, I found myself in front of the little salon by the ocean.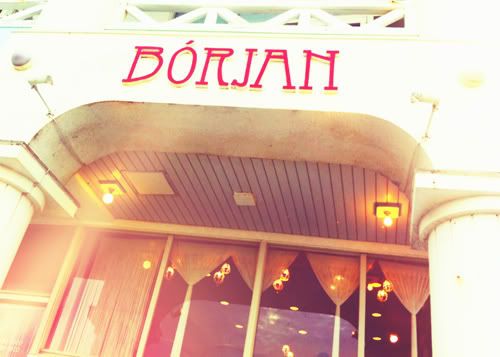 It was as charming as the first time I visited. I felt like I walked into a Parisian boudoir! And the owner, Yukari, is so sweet and attentive. She noticed I had a much darker-colored section of my hair (thanks to a failed attempt at home coloring), so she customized my dye so the colors will blend better... and so I wouldn't end up with a
scene kid coontail
.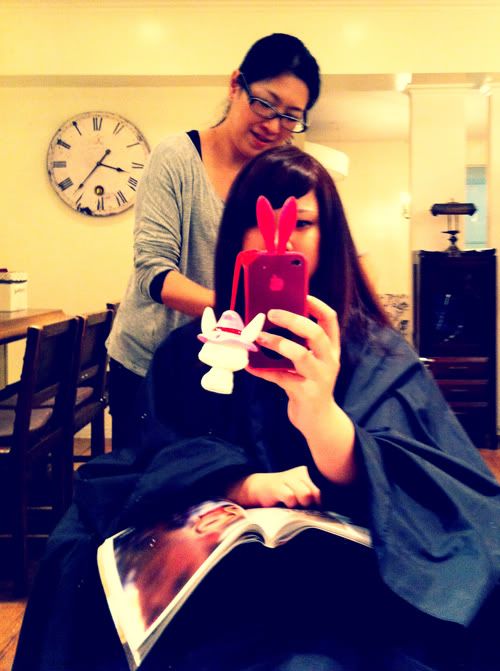 I couldn't have the color as light as I originally wanted, but it turned out so well anyway! I'm very pleased with the results. I feel like my hair shimmers!
And I've gotten so many compliments, especially from Marcus.
I'm definitely switching to Yukari-san as my hair stylist now. Such a delightful, relaxing experience. I left as a very happy customer.
On my actual birthday, Mom and Nanay took me to have brunch at Climax Coffee. This time, I tried their
Loco Moco Hawaiian dish
with hamburger meat, a sunny-side up egg, pasta salad, broccoli, and rice. It was delicious! I gobbled the pasta in an instant.
Mom brought presents to open, and I received a beautiful Michael Kors shoulder bag from her. It's small and perfect for running errands! My little brother got me the
Game of Thrones
complete book set (can't wait for Season 2!), and Dad tucked
$100
inside my birthday card.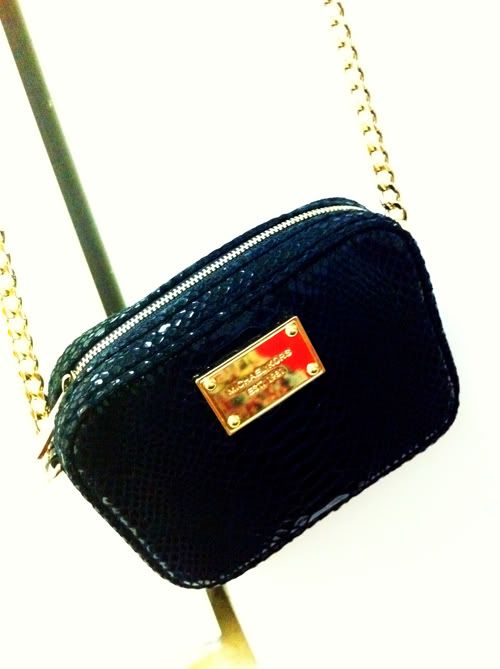 After presents, Mom and Nanay took me to an
onsen
called Chula-U. I've only been here one other time, so I was really excited to go back. We spent most of our time in the "healing pool" where the water is heated and soothing music waft from hidden speakers nearby. We even had our feet cleaned with the help of tiny doctor fish! I couldn't help but giggle uncontrollably since it tickled so much. Overall, the whole experience was very, very, nice. And since went on a weekday, we shared the resort with just a few people.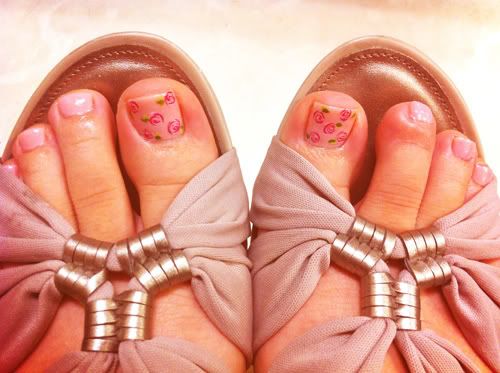 We wanted to go to
Romano's Macaroni Grill
for dinner, so while Mom and Nanay waited for my little brother to get home from school, I used a gift certificate Nanay gave me (her birthday gift) for a manicure & pedicure. Sigh, I could really get used to all this pampering! The pedi came with a design, too, so I requested
tiny pink roses
painted on my big toes.
As for Macaroni Grill, it was great! I love dipping chunks of their crusty, crunchy bread in olive oil, balsamic vinegar, and shredded cheese. For my main course, I ordered
Carmela's Chicken
with roasted chicken, rigatoni, caramelized onions, and mushrooms in marsala cream. I would have liked
a little more
cream in the dish, but it was still tasty and enjoyable.
To top it all off, I got to cuddle with Marcus after dinner!
He gave me a
HUGE
Rilakkuma plushie among other presents.

It's so soft and squishy... it's been my bedtime buddy!
My birthday has been so wonderful... lots of pampering, good food, and relaxing! Spending the whole day with my family was very heartwarming, too.

It's easy to push back family time when I have my own life and responsibilities now, not to mention going out with friends seem more fun... but in the end, I know they're the ones that will always be there for me, no matter what, and I want to give them more of the time they deserve.

Looking forward to more posts!