New nails!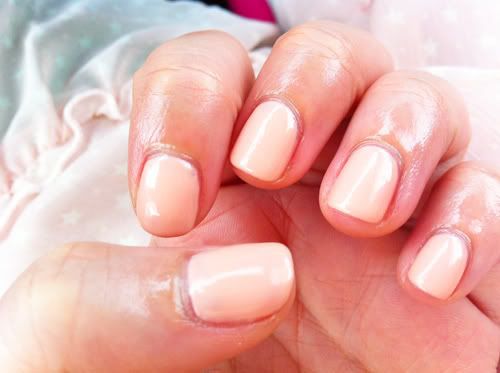 I've been itching to get them done since last week--long after the polish from
my birthday manicure
flaked off--and this morning I was lucky enough to nab a walk-in appointment.

To be honest, my nails are
pretty pathetic
.

I've never been able to grow them past my fingertips without chipping, snagging, peeling, splitting, and many more horrible verbs,
so at my appointment I opted for an armor of
soft gel
to protect them. Well, I'm very happy with how it turned out! It's very natural-looking, and the polish is a classy
nude pink
.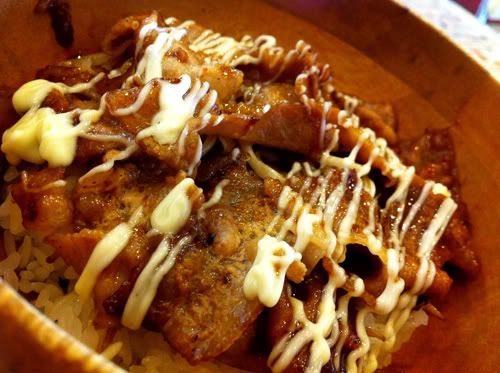 On a completely different topic, check out this delicious

pork teriyaki rice bowl
.

I took a break from running errands on Friday and had this for lunch.

So good with just a drizzle of mayonnaise!