Wednesday, April 25, 2012
Where I went this afternoon.
Posted by Hannah
at 8:01 PM
0 comments

Wednesday, April 18, 2012
Actually, I've been here a little over a week and a half.

I thought it would be a great time to visit the folks, especially since my work allowed me a full month's vacation. I've done a lot of shopping already!
There are just a few toiletries I'd like to add (which are difficult to find in Japan), and I still need to visit one of my favorite cosmetics stores:
Etude House
! There's also
Skin Food
and
the Face Shop
.
Most of all, though, I'm enjoying the R&R.
The end of last month became so stressful for me; it feels great just to loaf around and chitchat with my cousins.

Posted by Hannah
at 3:55 PM
0 comments

Friday, April 6, 2012
I'd like to dedicate a short post to thank my new followers, and to thank those who have left such sweet comments both on the sidebar and on my posts. I didn't expect anyone to read this other than my two best friends! So again, thank you all!

Posted by Hannah
at 10:46 PM
0 comments

This morning, Marcus drove his parents and little sister to the airport for their spring break vacation in Hawaii. Wow, I've always wanted to visit
the Aloha State
.

Even though I was born and raised in a tropical island (the Philippines), and I am
currently living
in a tropical island, I've always been curious to go. I don't know--there's just something about Hawaii that seems especially romantic.

Plus it's like the Land of Spam!


I love spam!
Now I know I can spend my honeymoon there no problem.
Anyway, speaking of Hawaii, the April issue of
Sweet
magazine
featured a trip to Maui.

The photos are so cute! If I ever go, I'll definitely visit these cafés, especially Café des Amis, because that
banana platter
looks freakin' amazing.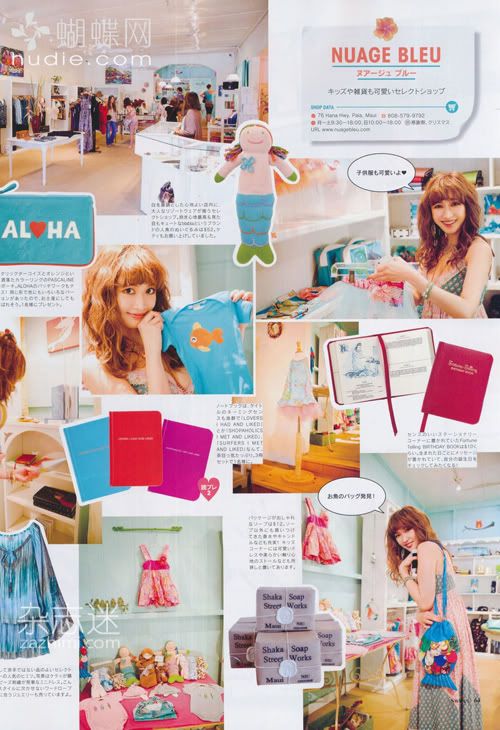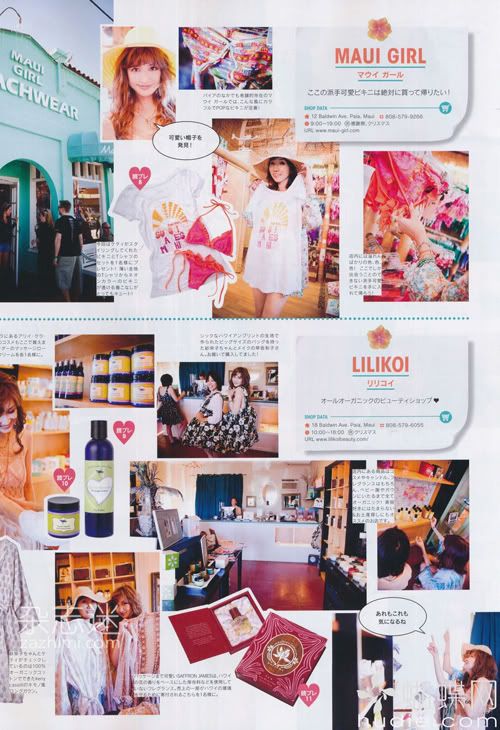 Credit: scans were download from
here!
Posted by Hannah
at 9:42 PM
0 comments