Having just arrived back home from attending my cousin's wedding in the Philippines, my mom surprised me with
pasalubong
, or homecoming gifts. Whoo! Gotta love mommies.
Orange flats for summer! They're so cheerful looking. They feel comfortable, too.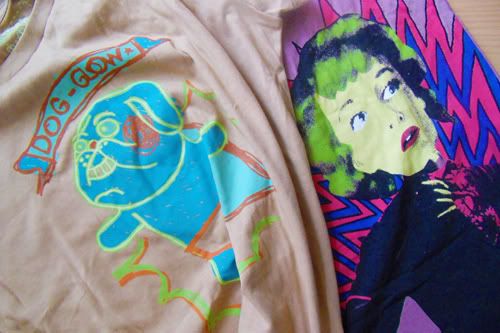 Tees from a store called
Artwork
, popular for its trendy graphic designs and graphic design contests. Winners have their designs included in the store's next clothing line!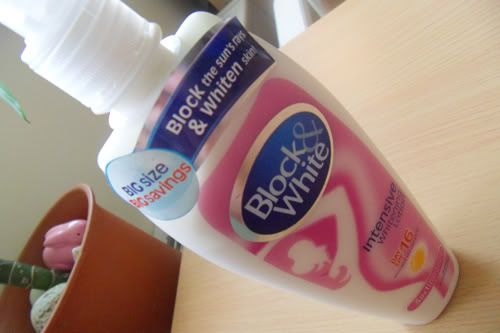 Another Block&White whitening lotion with SPF (16 this time). I swear, my mom can read minds and she knew I regretted not buying an extra bottle during my trip.
I'm so happy!
This claims to whiten "in as early as 5 days" by "reducing melanin formation." Interesting...